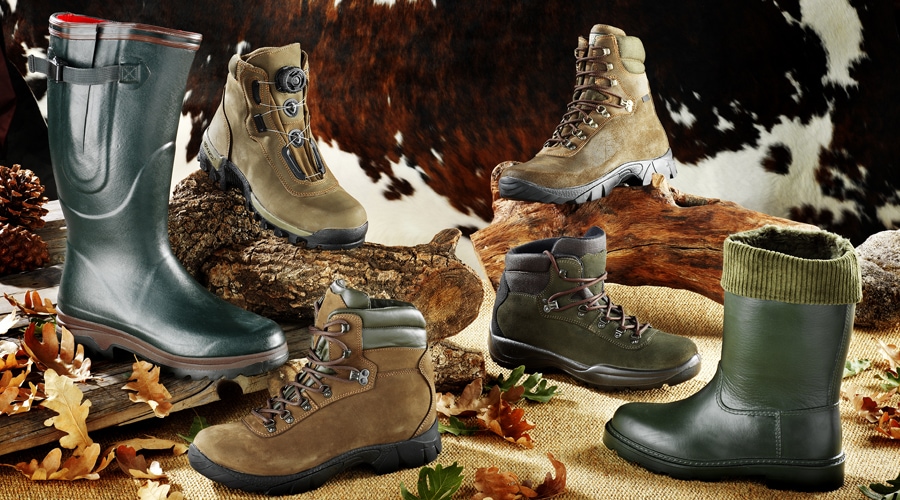 While shopping for hunting boots, deciding between insulated vs uninsulated hunting boots is essential. The type of boot you choose comes down to a few factors.
The obvious answer is if you are hunting in cold weather, you will need an insulated boot, and when the weather is warmer, an insulated boot is probably overkill.
But there's more to consider when making your choice.
The type of boot you choose comes down to a few factors. You want to choose boots that work for the season and weather conditions, as well as the terrain you are likely to encounter.
Things to Consider: Insulated vs Uninsulated Hunting Boots
Let's break it down to ensure you find the right boot to keep you comfortable while also ensuring your feet stay protected from the elements.
Appropriate hunting boots are available for each hunting season – early, mid, and late-season – as well as your style of hunting and terrain.
Early Season Boots
Hunting in late summer and early fall mean the days are still relatively warm, but the nights can get chilly. The ideal boot for this season is comfortable for walking yet not too warm.
If you live in an area where rain is not an issue, or you are not hunting in boggy areas, you'll want a lightweight, breathable boot, probably without any insulation. It would be best to treat your boots with a waterproof spray to keep your feet dry because no one likes swampy feet!
For hunting in a region where moisture isn't an issue, a breathable, hiking-style boot is a great option – but make sure you choose a boot with adequate protection around the ankle and heel if you're hunting in areas where snakes are common.
For extra protection, consider buying insulated inserts to keep in your pack – you can put them in your boots if the weather changes unexpectedly.
Mid-Season Boots
Mid-season hunting boots are an excellent all-round boot suited to many weather conditions. These boots are suited for use during fall hunting. You can also choose a mid-season boot if you're hunting at high altitudes, northern regions, or earlier in the season if you're hunting from a blind or fixed location.
Mid-season boots have enough insulation to protect you early in the morning and late into the evening, without overheating your feet during the day. These versatile boots typically feature waterproof membranes protect from moisture and between 400-800 grams of insulation to keep your feet warm during moderately cold weather.
For added protection later in fall, investing in insulated booties or heavyweight hunting socks can give your feet an extra layer of warmth.
Late Season Boots
Winter hunting means looking for a hunting boot with more insulation to protect your feet and toes from freezing temperatures. Being out in the cold for long periods can leave you susceptible to frostbite.
Late season boots feature warmth-trapping liners and thick insulation to keep out the cold. Look for boots that have at minimum 1,000 grams of insulation. And for late-season sedentary hunting, boots with up to 2,000 grams of insulation are best for hunting in below-freezing temperatures.
You can choose boots with 800-1200 grams of insulation for spot and stalk hunting in early winter. But remember, boots with more insulation will be heavier and not ideal when covering long distances. You can add socks or hunting booties if you need a little more protection.
Wrapping Up
The choice between insulated vs. uninsulated hunting boots is more complicated than it might seem. It's important to consider when and where you'll hunt to determine the best hunting boots to suit your needs.
Investing in hunting boots that meet the bulk of your hunting needs is the best choice. Adding a good pair of hunting socks or insulated booties or inserts can extend the usefulness of your new boots.